Coming out the other side of Covid-19 has been a worrying time for many small businesses, especially those who were unable to operate during lockdown. We've put together a small guide to help businesses get back on their feet with their marketing during difficult times…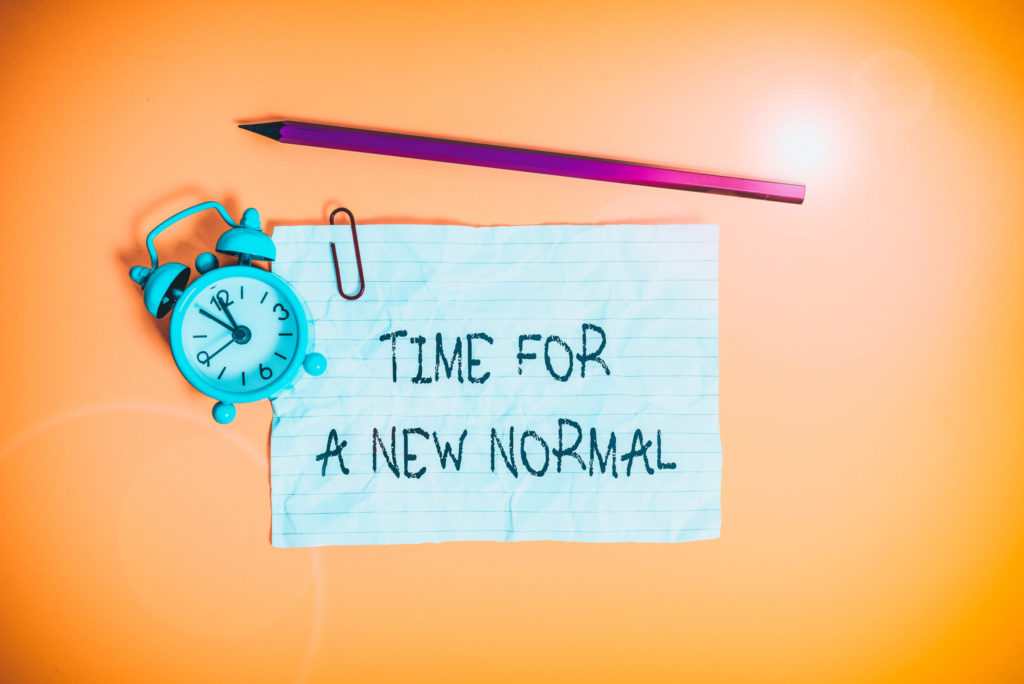 Take Time To Plan
Often when your business is running at full pace during "normal" times, marketing can often be the first thing to suffer, it goes on the back burner. The mentality of "I'm so busy right now, I don't need any more business at the moment" is a dangerous one. No one denies that running a small business is a plate spinning act at the best of times but the key is to keep that business coming in continuously.
During lockdown, a lot of businesses have found themselves unable to operate at a normal pace, use this time wisely, plan ahead.
During quieter times, it's easier to plan your marketing strategy moving forward, whether you throw yourself into an organisational spin with spreadsheets and reminders left right and centre or simply grab a notepad and sketch out a rough content and idea plan to move forward with is entirely up to you.
Identify key sales opportunities and how to work with those on your social media and marketing platforms. Use the time to write blog posts and to create media content which you may not have an opportunity to develop at a later date.
2. Get Yourself Awesome Content
As mentioned above, taking time to plan your content is essential but also the content itself is pretty important!
Make sure you're producing content that is appropriate and relevant to your brand but also time conscious. Coming out of a pandemic, people have been in lockdown for months on end and mental health in the UK is at an all time low, the hard sell may not be for now. Make sure you do your research, look at your target customer, your competitors and look at what's working and what isn't.
"Coming out of a pandemic, people have been in lockdown for months on end and mental health in the UK is at an all time low, the hard sell may not be for now."
Look at writing appropriate blog posts, selecting relevant imagery and also maximising opportunities on awareness days and national holidays.
Your potential (or existing!) clientele will remember you more if you're able to give something back, to add value to their lives. A simple way of doing this is to offer "How To" videos or articles – no matter what your business, there's often a good chance you can enhance your customers with a "how to" video – for example – if you're a hairdresser, doing simple, easy to follow hairstyles, if you're a mechanic – how to check your oil/tyre tread depth, if you're a caterer – how to make simple recipes. You don't have to give everything away, you just need to show that you're looking to help enhance lives/experiences.
3. Time to Get Active!
Make sure you're active across as many relevant platforms as possible. Take the time to ensure that you've got your business on the right platforms for the service/products that you offer.
As well as maximising your visibility on the "big boys" of social media such as Facebook, Instagram and Twitter etc, don't overlook the benefits of sites such as GoogleMyBusiness which can boost your Google ratings and put you in front of more customers, it's also a fantastic platform to analyse to see how people are finding your business – are they searching for you direct or searching for a more general term? It's a great way of really identifying how to pin point your marketing strategy.
Another route of marketing which is generally overlooked these days is email marketing, utilising your existing database to get in touch with existing or new clients can be a real benefit and now really is the time to do it. Once shop and businesses start to reopen, their marketing ramp up and people's inboxes will begin to fill up and an opportunity to get your message across could be missed – no time like the present!
4. Is Paid The Way?
Number one question we always get asked – should we pay for social media adverts? The answer is – it depends.
If you have a specific campaign put together and you've targeted your customer appropriately then often, the answer is yes.
Past experience has shown that if you're consistent on social media and sharing relevant and appropriate content, your following will build organically.
The issue with paid advertising can be that you're paying for followers who aren't necessarily the people who you want/need to be targeting. Using the appropriate tools on social media platforms will allow you to target relatively specifically but organic growth is much more desirable.
One way to build organic growth is to ensure you are analysing your analytics every month, work out exactly what content your potential customers enjoy and engage with and create more content like that! AND, if you really want to push your numbers higher, analyse which posts are working well and boost them rather than blindly paying for random advertising if you're not sure it works.
"One way to build organic growth is to ensure you are analysing your analytics every single month…"
Another way of amplifying your brand message is to use sponsors, influences or celebrities, this can be an excellent way of pushing your message and your products/services, however, it is essential to ensure that you have the appropriate people/sponsors to support your branding.
5. Review Me!
Never have the general public been more sympathetic to supporting small businesses, people understand the tough times that businesses have been through and how essential it is to support small and local business.
Now is the time to ask you loyal customers for their help! You can do this through social media but depending on your client base, sometimes the personal email touch can have much more of a positive effect and response.
Some businesses can feel a little awkward about asking clients for a review on Facebook or Google but ultimately the views of previous clients can often be the strongest marketing tool. Also, once you have the reviews, you can ask if it can also be used on your website, thus becoming a stronger overall marketing strategy.
If you have a website which sells your product/service, you can always utilise Google review widgets and also post purchase pop ups which encourage reviews – perhaps with the offer of a future discount with a review.
6. Be Engaging
With the roadmap out of lockdown announced, it's time to get active! No time like the present to get engaging with your potential and loyal customers (if you don't already!). During busy trading times, being active on social media can really fall by the way side, getting active and making sure you're engaging with your clients can make such a big difference.
People who feel like brands are responding to them and listening to them are FAR more likely to a) remember the brand and b) purchase/use their services in the future.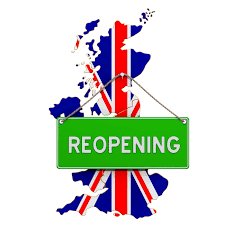 Ultimately, have confidence and have fun (where appropriate!) with your social media, the Covid pandemic has been a frustrating and exhausting time for almost everyone. People are looking forward to getting back out there and life returning to "normal" so get your product or service out there to give your business the best chance to thrive.
If you're struggling with where to get started with a social media strategy or simply have questions about post pandemic marketing, get in touch with us via www.tartanotter.com.