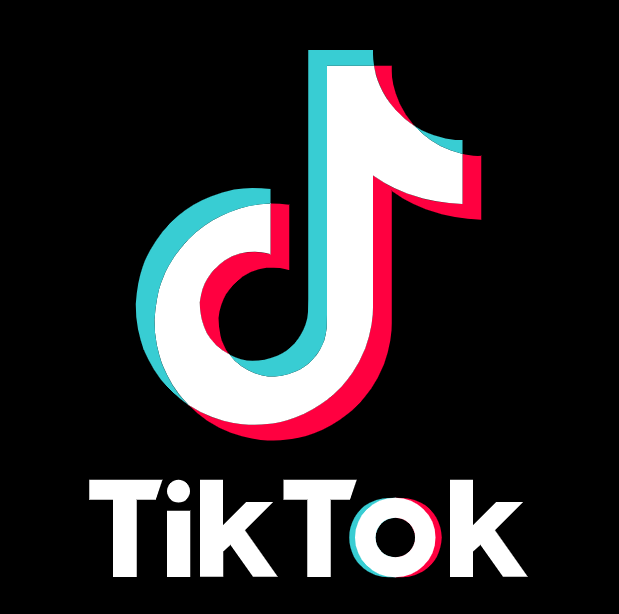 Social media websites seem to spring up all the time but while some become regular fixtures of our lives others quickly fade away after an initial boom of interest. TikTok isn't exactly a new social media site but it is experiencing a rise in popularity.
Many people confuse TikTok with Musical.ly and if you haven't heard of the latter don't worry there is probably a good reason for that. The two actually merged in August 2018 and worked in a very similar manner.
But let's stop the history lesson for a second and get right down to it, shall we? Does your business need to use TikTok? Harnessing social media platforms can help businesses in a wide variety of ways but Tik Tok isn't like Facebook or Twitter it's a very different beast which means using it isn't quite as simple.
How Does TikTok Work?
TikTok is like many other social media platforms in that it's deceptively simple. You can think of a combination of Twitter, Instagram, and Vine but it's used slightly differently. Like Vine, TikTok is video-based with the idea that you have up to 15 seconds to film a short video clip. You can chain numerous videos together for a longer 60 second run time, do live videos and run your own hashtag challenges. While there is a strong emphasis on using music, you don't need to use it. TikTok has several built-in features like video effects, filters, and special video modes like duet which allow you to showcase your video alongside another.
Hashtags and friend sharing are also features although most businesses will want their videos available publicly. So far it seems pretty straightforward, right? But TikTok is heavily focused on three main things music, comedy, and creativity and if you want to stand out on the platform you need to ensure your content is suitable.
There is a learning curve to using TikTok which can make it a little intimidating to businesses. With over 800 million users worldwide and a particularly strong presence in the younger age demographics, businesses can benefit a lot from using Tik Tok if this is their clientele . Let's take a closer look at the benefits in more detail.
The Benefits of Using TikTok
TikTok is still a relatively young social media platform and while it's rising fast, it's still emerging. This means statistics are still a little thin on the ground, but we do know that over 60% of its users are under 30 with a majority being women.
To those businesses that are trying to attract generation Z and younger millennials, TikTok could be the ideal place to find them. TikTok gives you a way to instantly appeal to these demographics and the video-based, visual nature of it lends itself brilliantly to many industries.
Retail, fashion, food and drink, technology and many more industries can utilise TikTok effectively. TikTok also gives you a chance to flex your creative muscles because unlike other social media platforms there is a lot more room for creative advertising.
So, let's answer one of the questions posed by the title, do you need TikTok? Yes, I would argue the majority of businesses, who are looking to attract this demographic, would likely benefit from utilising it in their marketing especially those in industries like fashion, food and other retail areas. So, the question really is, how do I use it?
How Should I Use It For My Business?
TikTok like many other social media platforms can be a little intimidating at first glance. Even if you have used other video sharing sites in the past getting used to the shorter restrictions on TikTok can be difficult.
Not to mention if you want to use TikTok effectively things won't be quite as simple as filming a short video and putting it out there. There are numerous ways businesses can utilise TikTok. Let's look at some of the most popular ways that have already been a success for other businesses.
In Feed Adverts
In feed adverts are one of the simplest ways to use Tik Tok to advertise/ market your business which makes them a great starting point. Think of them like Instagram story adverts, you'll have 5 – 15 seconds to run your advert and you'll be able to add links to your website and "order now" push buttons.
These adverts will run on other users' pages but be warned they are skippable so you will have to make them creative and attractive to get people to actually click on them and not skip them. Targeting certain users with these kinds of adverts is easy and they make a great first choice for advertising your business on TikTok.
Hashtag Challenges
Hashtags aren't just for Twitter & Insta they have a strong presence on TikTok as well. Hashtag challenges are a way to get people to advertise your business for you! You set up a challenge and people create their own videos in response, for example, see the "In My Denim" challenge fashion and lifestyle retailer Guess.
You can even supplement these challenges with special adverts. These hashtag challenge adverts usually take the form of banner ads and Tik Tok users can click on them to see the rules of the challenge and view other users' videos.
These challenges have great reach but attracting enough people to actually make them successful can be difficult. However, if you follow trends closely and launch your challenge at the right time you can use hashtag challenges to great effect. Some businesses have also found using an influencer to take part in the challenge can help spread awareness and give the challenge a kickstart.
Brand Takeovers
By using brand takeovers, you can highlight your content as soon as people open the TikTok app. These adverts are full screen and quite short between 3 – 5 seconds so they need to be impactful and grab the audience's attention. They also will only last a day, so you need to know exactly when the best time to run the advert is.
Brand takeovers are sorted by category and only one brand can run a takeover at a time. So, for example, you won't see two bakeries running brand takeovers at the same time. By clicking on the advert users can be taken to your landing page, profile page, or even to your hashtag challenge if you're running one.
Using Influencers
Influencers might seem like a bit of dirty word to some people, but it can't be denied that they are incredibly useful for businesses. You'll find plenty of influencers on TikTok some may have certain niche audiences while others will be more general.
If you want a short cut to getting your business noticed on TikTok, then setting up a deal with an influencer is a great way to do it. Just ensure you are choosing an appropriate influencer that matches the attitudes and beliefs of your business.
So, in a nutshell, that's a quick look at some of the most popular ways to advertise your business on TikTok. These aren't the only ways to do it and has TikTok gets more popular we will undoubtedly see more advertising techniques and practices being introduced.
In need of a hand with your social media? We'd love to help! Get in touch with us at kate@tartanotter.com